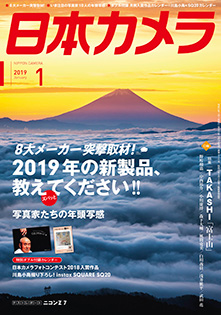 The January edition of Nippon Camera magazine has an interview with Ricoh/Pentax about their plans for 2019. Here is a recap:
Ricoh plans to continue developing cameras.
The first big project for 2019 is the new GR III camera.
Pentax centenary in November – they did not share how they will celebrate the anniversary.
Ricoh is still looking at the Pentax Q and it is not accurate to say that development is discontinued.
New Pentax 645 medium format camera is currently under consideration.
Ricoh has no plans to kill the 645 camera line.
645 lenses development is also still ongoing, but full-frame K-mount lenses have priority.
The Pentax 85mm lens on the roadmap has been put back, but it is still coming.
The Pentax DA* 11-18 lens is in the final stages of development, the official announcement is expected before the CP+ show (February 28th – March 3th).
Ricoh is also planning a "surprise" for 2019 (most likely a new K-mount lens).
On full-frame mirrorless cameras: Ricoh is more interested in serving their customers than following trends.
Via PentaxForums