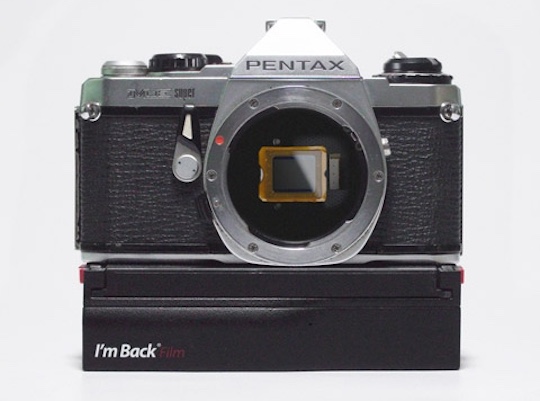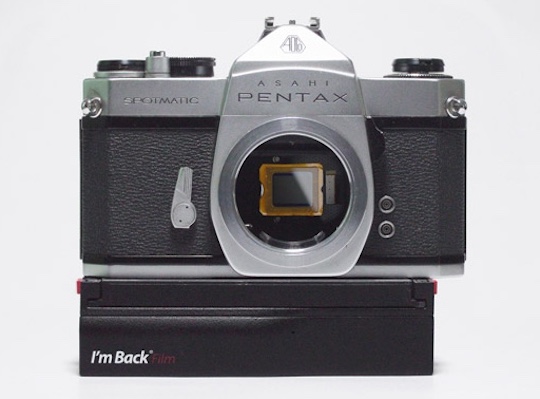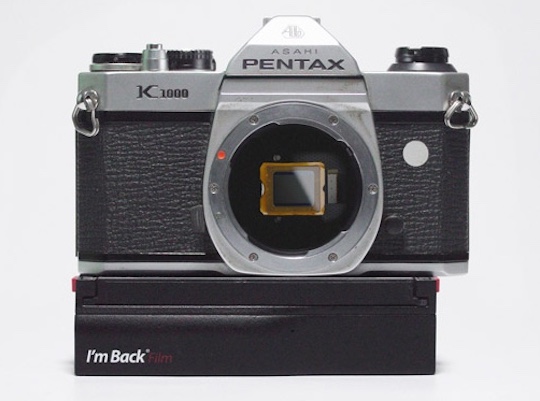 The "I'm Back" digital back project has been going on for years and it's still being updated:

The latest "I'm Back Film" version adds a 20MP digital film cartridge to 35mm Pentax film cameras and is now listed for funding on Kickstarter (fully funded in just 17 minutes):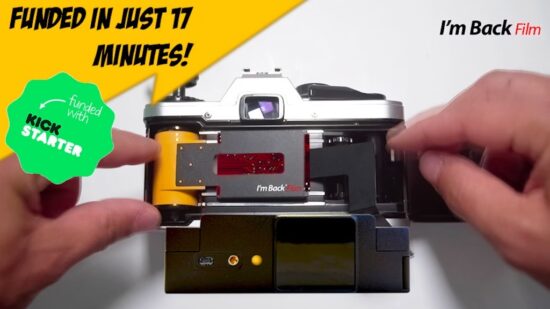 Here are the "I'm Back Film" technical specifications:
Processor: NT9853X
Sensor: Sony IMX 269 Micro 4/3 – 20mpx
LCD: 1.5 inches
Display: 240RGB320 LCD
Video format: 4K 38402160/60FPS – 4K 38402160/30FPS
Video format: MP4
Photo resolution: 20MP
Photo format: RAW, JPEG in color, B&W presets, Kodachrome® presets, Fujifilm® presets
Voice Commander
Memory: SD Class 1 Max 256G
Microphone: Internal microphone and external connectivity output.
Speaker: Built-in
Frequency: 50Hz/60Hz
Power interface 7.4V – 1A
Battery: 7.4v lithium battery
Type C – HDMI – TF card
WiFi connection for transferring data to your Smartphones/tablets and for live-view pictures and videos
System requirements: Windows 2000/XP/Vista/Windows7, MAC OSX 10.3.6 and above
Additional pictures: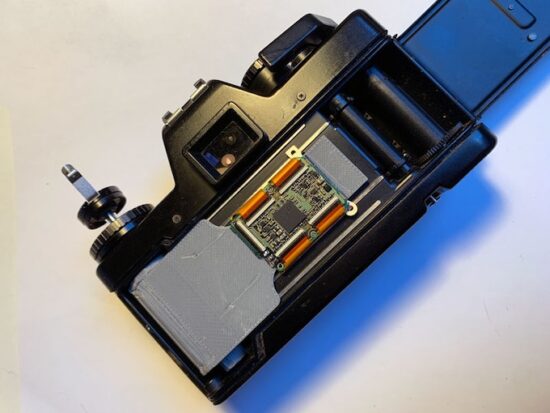 What is "I'm Back Film"?
"I'm Back Film" is an innovative, low-cost device that is set to revolutionize the world of photography. It is a digital film roll that allows photographers to give a second life to their old analog cameras. This device incorporates a 20-megapixel Sony Micro 4/3 digital sensor, delivering exceptional image quality.
How Does It Work?
The operation of "I'm Back Film" is both simple and ingenious. The sensor is placed in the film roll's location of the analog camera, instantly transforming the camera into a powerful digital machine. The sensor captures high-resolution images that are stored on SD memory cards. It is equipped with WiFi connectivity, making it easy to connect to your smartphone and, consequently, post photos on social networks. It's a perfect way to combine the nostalgia of analog with the convenience of digital technology.
Why is it Important?
Currently, the world of photography has mainly seen new lens releases and improvements to existing digital cameras. However, "I'm Back Film" offers something truly unique. It allows photographers to revisit their old analog cameras, many of which are gathering dust on shelves. This not only opens up new creative possibilities but also helps preserve the history of photography.
Furthermore, "I'm Back Film" arrives at a time when photography is experiencing a creativity crisis. With the same techniques and styles being repeated endlessly, this device offers a fresh and exciting approach, encouraging photographers to experiment once again.
Full frame pictures
You may be wondering why we chose to use a Micro 4/3 sensor instead of a 24×36 sensor. The answer is simple: cost-effectiveness. The Micro 4/3 sensor offers excellent image quality at a more affordable cost compared to a full-frame sensor. Additionally, by combining the Micro 4/3 sensor with a wide-angle lens filter, we can maintain a 1:1 aspect ratio in our photos.
This means that when using our device, you can capture images with a similar aspect ratio to that of a full-frame sensor, without cropping parts of the photo. This ensures that you get the most out of your preferred lens, and your photos retain their visual integrity. The I'm Back Film is about delivering quality, versatility, and, above all, an exceptional photographic experience.
Conclusion
In summary, "I'm Back Film" is a breath of fresh air in the photography industry, bringing innovation, creativity, and the opportunity to give a second life to analog cameras. Its arrival is eagerly awaited and promises to be a game-changer in contemporary photography. It's an exciting story of resurrection and renewal worth keeping a close eye on. So, stay tuned for the release of this revolutionary product that is about to redefine photography. The I'm Back Film is more than just a bridge between two worlds; it's a celebration of art, nostalgia, and the human desire to connect the past with the present."
The improved "I'm Back" digital camera back project for Pentax film cameras is back on Kickstarter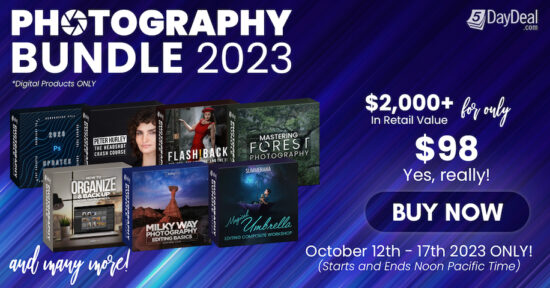 Via PhotoRumors