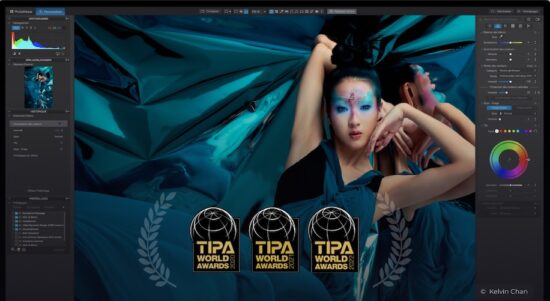 In addition to the new versions of PhotoLab 6 and ViewPoint 4, today DxO updated their Optics Modules and added support for four Pentax lenses (DxO offers more than 77,000 camera and lens combinations):
HD Pentax-D FA 21mm F2.4 ED Limited DC WR
HD Pentax-FA 31mm F1.8 Limited
HD Pentax-FA 43mm F1.9 Limited
HD Pentax-FA 77mm F1.8 Limited
Additional information can be found here:
DxO's cutting-edge Optics Modules now include support for 9 new lenses
DxO Labs, the company that invented optical corrections for digital photography, has completed its detailed analysis of nine new lenses and added them to its list of supported equipment.
DxO now offers photographers access to more than 77,000 camera and lens combinations across its software — DxO PhotoLab, PureRAW, ViewPoint, FilmPack, and Nik Collection — offering unrivaled quality.
Photographers receive corrections that are tailor-made for their specific equipment as each new Optics Module is created from individual camera and lens combinations — not simply the lens on its own. As a result, DxO offers the most complete and high-quality approach to optical correction.
The latest update — available now — includes the following lenses:
Canon RF 24mm F1.8 Macro IS STM
Nikkor Z 28-75mm F2.8
HD Pentax-D FA 21mm F2.4 ED Limited DC WR
HD Pentax-FA 31mm F1.8 Limited
HD Pentax-FA 43mm F1.9 Limited
HD Pentax-FA 77mm F1.8 Limited
Sigma 18-50mm F2.8 DC DN | C
Sigma 35mm F2 DG DN | C
Sony E 11mm F1.8
"We're committed to giving photographers the best possible results from their gear, and we're delighted to add these nine new lenses," explained Marie-Catherine Fargnoli, DxO Product Owner and Laboratory Manager. "DxO has never used off-the-shelf lens corrections and no other software company matches the quality that we're able to achieve through the work carried out in our laboratory."
Two decades of innovation
Almost 20 years ago, DxO created the world's first lens corrections in its unique, purpose-built laboratory. Today, DxO's Optics Modules continue to lead the industry thanks to their quality and precision.
What makes DxO's corrections superior?
DxO creates an exclusive set of characteristics as it assesses lenses and cameras together, rather than simply assessing a lens on its own. These bespoke optical corrections offer two significant advantages:
DxO Optics Modules assess 100% of the pixel area as being the true field of capture. Other solutions — including those from camera brands and competitor software — are forced to crop the resolution when reducing optical distortion. Compared to the competition, DxO Optics Modules can keep up to 10% more pixels.
DxO delivers tailor-made adjustments and corrections across each lens's field of view thanks to an exclusive lens sharpness algorithm. Unlike the standard lens libraries used by other software, sharpening is applied at different levels according to a lens's unique characteristics. For example, sharpening increases towards the edge of the frame to account for subtle changes in radial softness.
DxO Optics Modules also correct the following imperfections as standard:
Vignetting
Geometric distortions
Longitudinal and lateral chromatic aberrations
In addition, DxO's Optics Modules are the only way to benefit from anamorphic deformation compensation — exclusive technology that restores the natural proportions of a scene or subject after it has been distorted by a wide-angle lens. This means that using shorter focal lengths is no longer an issue when photographing large groups of people (particularly at weddings), or in landscape and architectural photography.
The latest releases from Topaz, DxO, Skylum, ON1, Capture One, and Adobe