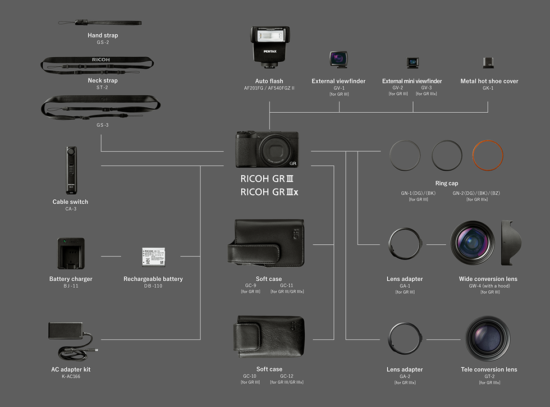 Ricoh Japan announced a price increase for certain GR accessories starting from February 2022. Here is the list of impacted products:
Translated press release:
Notice of price revision of "GR accessories"
We would like to express our sincere gratitude for your continued support for our products.
Now, while the procurement price and distribution cost of raw materials are rising significantly, we have been working on rationalization of cost reduction to maintain the price of products, but it is difficult to produce and sell some products at the current price. The situation has come.
Therefore, from February 1, 2022, we would like to inform you that the manufacturer's suggested retail price will be revised as follows for some GR accessory products.
Taking this opportunity, we will strive to develop even higher quality products and improve services. Thank you for your understanding.
Price revision date: Tuesday, February 1, 2022
Target product / revised price
Product name
Manufacturer's suggested retail price
Before revision
After revision
External finder GV-1
22,000
28,000
External mini finder GV-2
23,000
30,000
Wide conversion lens GW-4
open
32,000
Lens adapter GA-1
open
6,200
Ring Cap GN-1 (DG) Dark Gray
open
4,500
Ring cap GN-1 (BK) black
open
4,500
Metal hot shoe cover GK-1
open
4,500
Neck strap GS-3
open
4,500
USB cable I-USB166
open
2,500
Source: Ricoh Japan