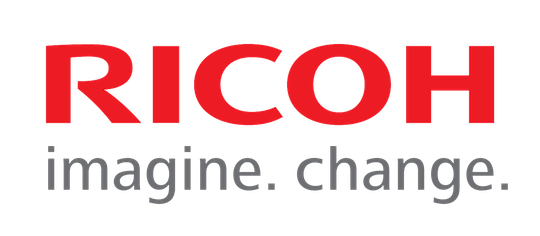 A very interesting interview with Philippe Farreng, General Sales Manager for Europe, Ricoh Imaging. Here are some excerpts translated by Mistral75:
Ricoh also offer 360 cameras – which are progressing and are one of the company's major focuses. So we are doing more and more trade shows. (….) We are attending more and more B2B shows; the development of 360 cameras is really one of the company's priorities: we therefore have a request from Japan to be present at this type of event.
[In France] At the time of film photography – which was extremely stable – there were 2.5 million units sold per year. There were 300,000 cameras with interchangeable lenses and 2.2 million compact or bridge cameras. Today, if we take the French market for cameras with interchangeable lenses, we obtain more or less the same figures if we add those of DSLRs and mirrorless cameras. On the other hand, the entire compact market has completely disappeared. [the last part being slightly exaggerated :-)]
On the DSLR side, the market is decreasing more in volume than in value – since it is mainly the entry-level models that are disappearing. Full frame and premium models are more resilient compared to the market decline. Mirrorless cameras are now the only sector currently growing, but only its high-end part. (…) What is suffering today in the mirrorless market is mainly the cameras with 4/3″ and APS-C sensors. Under Sony's leadership, the full-frame mirrorless market is doing well.
Today, the parent company in Japan is asking itself many questions about mirrorless cameras in order to determine whether Pentax shall enter this market, and if so in what form.
The full frame mirrorless market is already starting to become saturated in a very short time. (…) In order to hope to capture market share, we must be able to immediately announce a wide range of lenses. That's where the complexity lies today. Indeed, developing a mirrorless camera is easier than designing a SLR camera. However, the difficulty lies in developing a wide range of lenses in a very short period of time.
So there are several possibilities for us: to focus only on the niche market that the DSLRs will be tomorrow, to move towards mirrorless – but in this case, do we have the ability to enter this market with a sufficient optical range? – or to use an existing lens mount in partnership. But these are only options at the moment. Today, no final decision has been made on this topic as I speak.
In terms of development – new sensor, new design, electronic circuits – a DSLR takes about 14 to 18 months to be brought to market. With a mirrorless camera, this can be done in a much shorter time: in 8 to 10 months it is possible to design a mirrorless camera. The main difficulty is the lenses because different production lines are needed, so there are a number of issues that need to be managed.
Initially, we designed [the KP] as a replacement for the K-3 Mark II, but we realised that we were selling it a lot more to non-Pentax customers.
The Pentax fan community is very special because of its attachment to the brand. In many cases, the father owned a Pentax, which he later passed on to his children, who themselves bought a Pentax camera. We therefore have a community that is extremely loyal to Pentax, and that has always chosen our products because of certain features that they did not find in competing cameras at equivalent prices.
Our renewal rate is lower than those of Canon or Nikon. On the Pentax online forums, we do a big survey every second year asking which cameras people use and we find that a very large number of users are still using cameras that we launched 10 or 12 years ago. It's something you won't see anywhere else. (…) We may therefore offer more attractive trade-in offers to encourage users to switch to more modern equipment.
We don't have any particular difficulties with our community because they defend the brand enormously – sometimes they are even a little radicalised! The biggest challenge is to expand this base and get additional customers. We have recovered a number of customers with the launch of our full-frame camera and with the promotional operations around the K70 which is our key to entering the Pentax universe.
Today, Pentax is one of our 5 brands and only covers cameras and lenses.
One of the most important products of our group is the Ricoh GR, the ideal device for street photography. We launched the Ricoh GR III 6 months ago and we are enjoying an extraordinary success: compared to the sales we made with the GR II we have had an absolutely incredible jump, especially in Europe where we have multiplied our sales by 7 or 8. It's therefore one of the pillars of the group today and one of the areas Ricoh are investing heavily in. In the future, many developments in the GR range are to be expected.
The other development pillar concerns 360° cameras. We had envisaged a greater opening to the general public than the actual one and, at the moment, 3/4 of our volumes are made of B2B sales. It is a product that has found its place and we are very much the leader in B2B. One of the most obvious markets is that of real estate agencies, which are making more and more virtual tours of apartments or houses. But we have developed other activities, such as second-hand cars for example, or construction, surveillance or in the military field, where there is enormous potential for development with 360-degree video. The biggest challenge for us is to open this technology to the general public. We will develop the Theta range. The products that will arrive will be much more oriented towards the general public, especially in terms of application development.
We are redeveloping our binoculars and optics segment: there is a real demand and it is a particularly stable market, unlike digital photography.
We need to be rational, Ricoh Imaging's development cannot be achieved through Pentax DSLRs only. Today, the DSLR market is down by 15% every year: it does not allow a whole structure to live from it. (…) Ricoh Imaging's other segments are currently growing: the only one down is the DSLR segment because it follows the current market trend. The advantage is that the profits generated by the other segments can be reinvested in Pentax. (…) Next year, we will launch a flagship APS-C camera. (…) It's a camera that will have many new features. This kind of investment is possible thanks to the profits generated by the other segments.
DSLR is an integral part of Pentax's corporate culture. Even though they have been integrated into Ricoh, a large number of engineers on the Imaging side come from Pentax. There is therefore a real culture around DSLRs with new developments planned, both on the side of cameras and lenses.
On the mirrorless side, it is likely that the parent company in Japan is taking the issue very seriously due to the very clear market evolution.
Tomorrow, will we have to propose a camera dedicated to video, will it have to be a mirrorless camera? Several options are emerging but we have not made a decision yet.
Source: Phototrend, via Mistral75