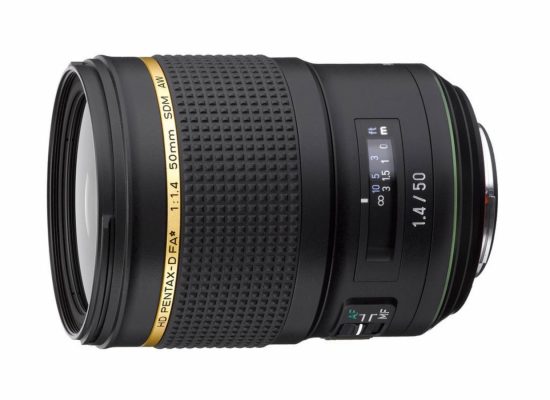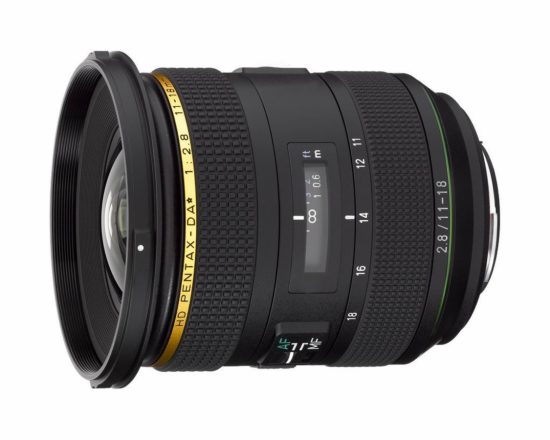 Ricoh officially announced the HD PENTAX-D FA ★ 50mm f/1.4 SDM AW and HD PENTAX-DA ★ 11-18mm f/2.8 lenses. Here is the full press release:
Ricoh Announces Next-Generation, High-Performance PENTAX Star-Series Lens Line
Optimized for super-high-resolution photography with high-megapixel digital SLRs, new Star-series lenses on display at Photo Plus Expo 2017 and Salon de la PHOTO 2017
NEW YORK, Oct. 26, 2017 /PRNewswire/ — Photo Plus Expo 2017 – Booth #845 — Ricoh Imaging Americas Corporation today announced a new generation of high-performance Star-series lenses optimized for super high-resolution photography and high megapixel digital single-lens reflex (D-SLR) cameras. The first two lenses developed for the new-generation of Star-series quality—the HD PENTAX-D FA* 50mm F1.4 SDM AW and the HD PENTAX-DA* 11-18mm F2.8—will be on display as reference products at Photo Plus Expo 2017 at the Javits Convention Center in New York (October 26-28) and SALON de la PHOTO 2017 in Paris (November 9-13).
Premium-quality Star-series lenses deliver the highest performance among the PENTAX K-mount interchangeable lens series, and have been highly regarded by PENTAX K-Mount users since the days of film. In addition to the initial design concepts of optimum image quality and large apertures for maximum light transmission, the series has embraced the additional concepts of exceptional toughness and outstanding operability, achieved through the development of a dustproof, weather-resistant construction. The resulting lenses provide superior dependability in a wide range of shooting conditions, and are the perfect companion to PENTAX SLR camera bodies.
Although final names, specs and pricing will not be released until 2018, here are preliminary key features of the two lenses:
HD PENTAX-D FA* 50mm F1.4 SDM AW

PENTAX K-mount covering the image circle of a 35mm-format full-frame image sensor
Newly developed ring-shaped SDM (Supersonic Direct-drive Motor) for faster, quieter AF operation
AW (All-Weather) construction to prevent intrusion of dust and rain and ideal for use in demanding shooting conditions
Minimum shooting distance of 0.4 meters
Note: this is an updated version of the reference product shown at CP+ 2017
Availability: Scheduled for the spring of 2018

HD PENTAX-DA* 11-18mm F2.8

PENTAX K-mount covering the image circle of an APS-C-format image sensor
High-performance Star-series model providing excellent resolution even at open aperture
Large-aperture, ultra-wide-angle zoom lens with a maximum aperture of F2.8 (fixed) and an angle of view between 17mm and 27.5mm (in the 35mm format)
Availability: Scheduled for the summer of 2018