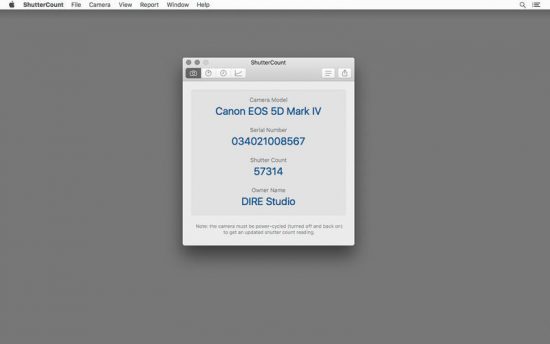 The guys behind the ShutterCount app contacted me to inform that their app now also supports Pentax cameras:
Nikon and Pentax cameras do not store the owner's name. So the display changes to "Artist Name". But other that this, the app behaves exactly as is does for USB or Wi-Fi connected Canons.
List of supported Pentax cameras: Pentax *ist DL, *ist DL2, 645D, 645Z, K-1, K-3, K-3 II, K-5, K-5 II, K-5 II s, K-7, K-30, K-50, K-70, K-500, K-m, K-r, K-S1, K-S2, K-x, K10D, K20D, K100D, K100D Super, K200D, K2000, KP via image files.
More information is available here.