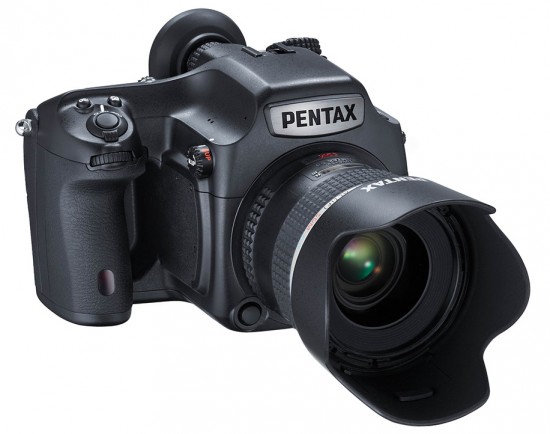 Ricoh released new firmware update version 1.30 for the Pentax 645Z medium format camera ($6,996.95) that adds some new functions for outdoor shooting (download link):
Today, we are pleased to announce the release of the new function expanded firmware version 1.30 for PENTAX 645Z medium-format digital SLR camera (launched on June, 2014).

The function expanded firmware adds new features and increases the number of configurable setting to the current PENTAX 645Z medium-format digital SLR camera to further improve performance, ease of use and handling.
Expanded function:
1. Red-Lighted LCD Monitor Display Function
The PENTAX 645Z provides a red-lighted LCD monitor display function, which prevents the pupils of the photographer's eyes from constricting after they have become accustomed to a dark environment during astrophotography.
2. Outdoor View Setting mode
The Outdoor View Setting mode, which easily sets the optimum monitor brightness level for a given lighting condition.