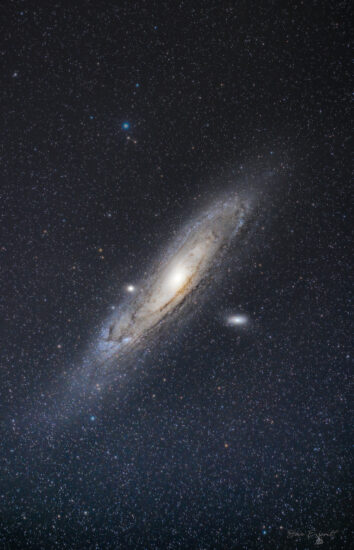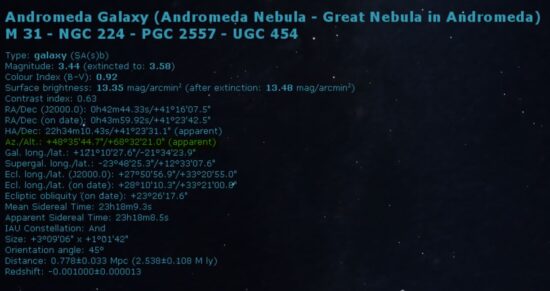 I received this email from a reader asking for a few simple updates that will make the Pentax Astrotracer even better:
The Astrotracer is a phenomenal tool but needs one tiny adjustment. That is the angle of inclination of the camera, the upward tilt angle. It needs to be visible on the screen when the compass is displayed. This way the exact location of a celestial body can be pinpointed and from there tracked. Finding targets in the night sky is the most difficult part of shooting them (particularly with the lack of support for Pentax in Astro software) so if I have the angle of tilt and the compass direction on the same screen I can easily point to my target. The camera has to know this info for the Astrotracer to work so PLEASE display it with the compass details. Then I can use something like the Stellarium app to note the position and then point my camera directly at it (see attached image above). Such a simple alteration would skyrocket the capabilities of the camera, particularly for Astrophotographers.

Another less important thing is the ability to shoot with both the Astrotracer and intervalometer together, it can be restricted if necessary, but to be able to set the camera to shoot 10, 15 or 20 shots at say 30 seconds of my target before resetting the tripod would make life so much easier. I currently use an external intervalometer that does the trick but if the integral one could be utilized that would be awesome, a neat little package that does it all with no additional hardware and associated cables. I'm sure these could be enabled with a firmware update…simple.

Cheers,
LanzaSteve
I hope Rioch is reading this post.
Related links: Astrotracer | Astrophotography | GPS module