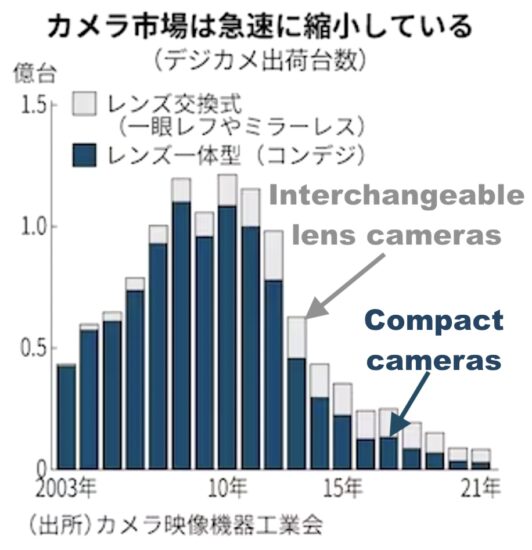 Nikkei published a new article online on the future of compact cameras. The report indicates that many camera manufacturers have already or will soon abandon the compact segment. The one company Nikkei did not mention in their article is Ricoh, which continues to release new GR compact cameras and even gained some market share recently:
The latest Japanese compact digital cameras segment market share
It looks like Ricoh will be the only company in the future that will continue to make compact cameras (GR) and DSLR cameras (Pentax):
Pentax and Canon could be the only brands remaining that continue to develop DSLR cameras
The latest CIPA (Camera & Imaging Products Association in Japan) compact camera production data can be found here.
Via PhotoRumors