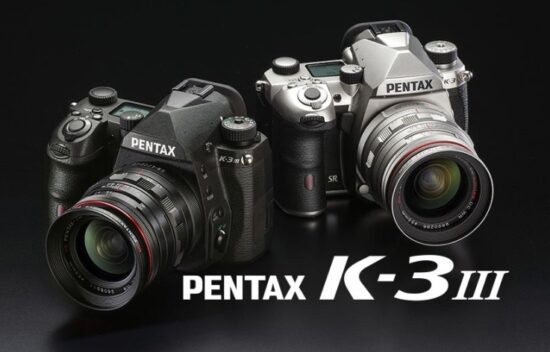 The Pentax K-3 Mark III DSLR camera won the "BEST APS-C CAMERA EXPERT" at the 2021 TIPA Photo Imaging Awards:
TIPA Photo & Imaging Awards: PENTAX K-3 Mark III "BEST APS-C CAMERA EXPERT"

Ricoh Imaging announced that the PENTAX K-3 Mark III was selected the BEST APS-C CAMERA EXPERT by the prestigious Technical Image Press Association (TIPA). TIPA has a worldwide membership of 25 photo and imaging magazines from 15 countries across five continents.
TIPA also has a cooperative agreement with the Camera Journal Press Club of Japan.

TIPA members noted the following details about the products:

BEST APS-C DSLR EXPERT: PENTAX K-3 Mark III
Fans of DSLR-type viewfinder camera systems will find lots to like in the 26MP Pentax K-3 Mark III's high brightness pentaprism that delivers a near 100% field of view. This newly engineered camera can capture all the action with 12 fps speed and its enhanced high-density (101) array of focusing points. A built-in 5.5EV shake-reduction mechanism allows for expanded ISO, aperture and shutter speed options even in low light, while the lightweight magnesium alloy body delivers both carry and protection advantages. 4K UHD video and Bluetooth and wireless LAN connectivity add to the camera's appeal. Hands-on, its leaf switch shutter mechanism makes for smooth action that, when combined with an upgraded mirror and shutter drives, provides a highly pleasurable and effective shooting experience.
A list of all winners can be found here.