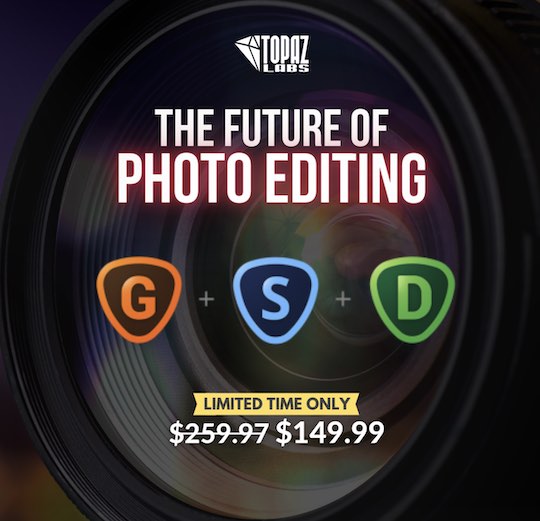 The $20 off discount on the latest Topaz Labs Gigapixel AI is ending tomorrow (see the new and updated Topaz Labs pricing). Additional information on the new version can be found here.
The Topaz Labs Image Quality Bundle is also on sale for $149.99 (orig. $259.97).
You can get an additional 15% off all Topaz Labs products with code RUMORS15.