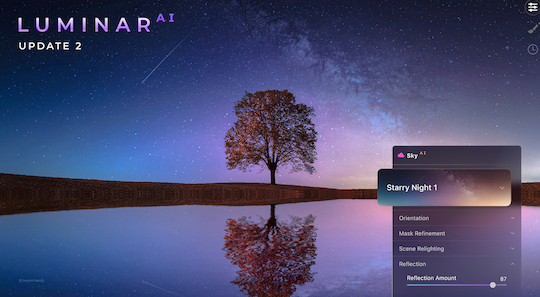 Skylum released Luminar AI Update 2 with some major updates like improved SkyAI with water reflections and transformable Texture Overlays (more info available here). From March 16-24 you can get 40% off the following:
Luminar X Membership – $59/year instead of $99/year
USA National Parks Skies – $17 instead of $29
Tropical Skies – $23 instead of $39
Northern European Skies – $23 instead of $39
Landscapes Template Pack by Skylum Team – $11 instead of $19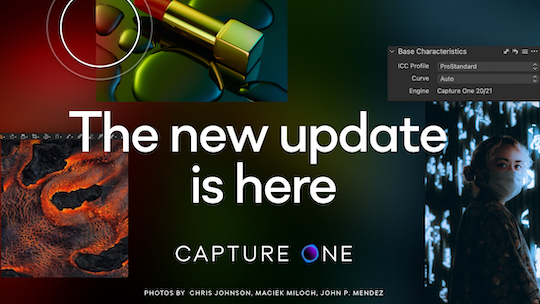 Capture One released version 14.1.0 with several new updates (see this post for more info). The new features are described in detail on this page, a free trial is also available. The different Capture One 21 buying options can be found here. For a limited time, the latest version of Capture One 21 is currently $100 off at B&H only.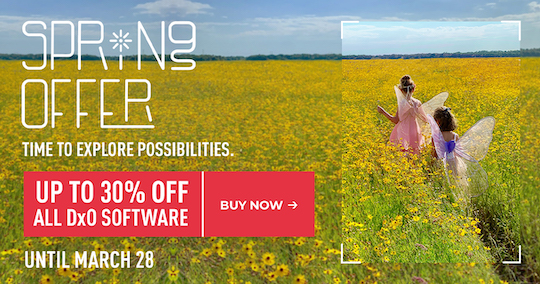 DxO introduced their Spring sale – 30% off on all DxO software, including Nik Collection 3:

Get 25% off Exposure software.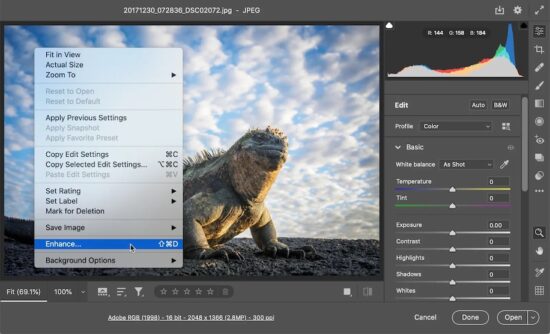 Adobe released March 2021 Lightroom CC, Lightroom Classic, Photoshop for M1 Mac and iPad (with Super Resolution):
The latest Adobe CC subscription plan rates can be found here (see also this page). A free Lightroom CC trial is available on this page (no credit card required). More information on the different Lightroom versions is available here and here. The different Adobe Creative Cloud options are described here.


Get 15% off Topaz Labs with code RUMORS15.