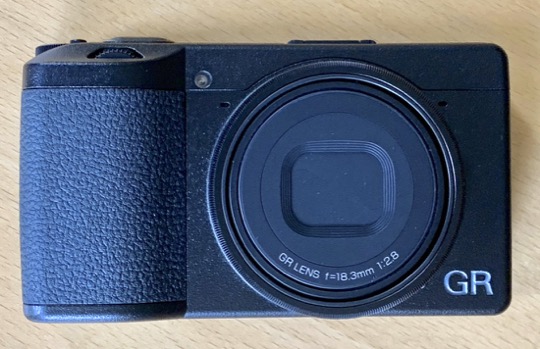 Ricoh just released a new firmware update version 1.41 for the GR III camera (the Ricoh GR III Street Edition camera is already shipping with firmware version 1.40). Here are the details on the GR III firmware version 1.41:
RICOH GR III firmware update released

RICOH IMAGING COMPANY, LTD. is pleased to announce the release of the function-expansion firmware update for the RICOH GR III high-end digital camera on July 30th.

The update adds new functions and increases the number of settings that can be adjusted on their treasured RICOH GR III cameras. As a result, it improves the camera's overall performance and ease of use, while providing users with all the benefits of the latest functions.

The firmware, as well as the operation manual detailing its functions, can be downloaded free of charge from the RICOH IMAGING Web site.

RICOH GR III V1.41

Enhanced functions

[Full Press Snap function is possible by touching the LCD screen]

The full-press snap function can be used not only by pressing the shutter button all at once, but also by touching the LCD monitor. With this update, it has the same functions as "RICOH GR III Street Edition" (version 1.40).

How to use details:http://www.ricoh-imaging.co.jp/english/products/gr-3/firmup/index.html

Function modification

In the case of south latitude or west longitude, the location information acquired from the smartphone was not recorded accurately in the Exif GPS tag, and the GPS location display in [Playback Details] was corrected.

*The dedicated end screen of "RICOH GR III Street Edition" (version 1.40) will be maintained even with the new version.

Related Links:
Firmware download page: http://www.ricoh-imaging.co.jp/english/support/digital/gr3_s.html
GR official (Product planner talks about "Full Press Snap") :https://www.grblog.jp/en/article/4048/
The Ricoh GR III camera is now in stock at Adorama, B&H, and Amazon.