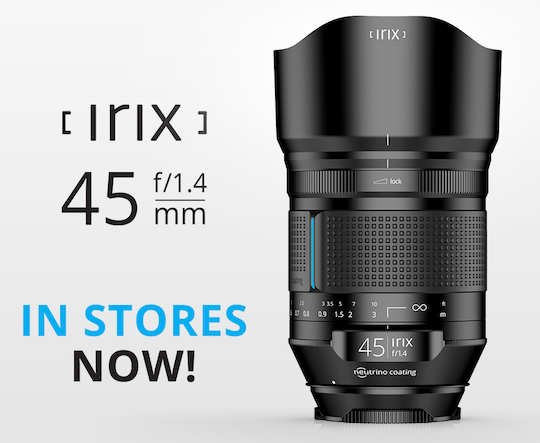 The new Irix 45mm f/1.4 Dragonfly lens for Pentax K-mount is now available for purchase at the official Irix USA website (later the lens will be also listed at Adorama, Amazon, and B&H). Here are the details on the  latest Irix lens:
• Beautiful Bokeh
• Fast Maximum Aperture of f/1.4
• Fixed external dimensions when focusing
• Weather-sealed construction
• Aperture control from the camera
• Focus confirmation on camera
• Compatible with PASM semi-automatic modes
• Full recording of exposure parameters in EXIF
• 50-degree field of view
• "Focus Lock" function
• 140-degree focus ring rotation angle
• Reinforced internal construction
• 77mm front thread
• Mounts: Nikon F, Canon EF, Pentax K
Optical Properties
Are you looking for a new classic focal length lens? Defy all standards! The 45mm focal length will let you capture the world more creatively than a standard 35mm and 50mm focal length. At the same time, the fast aperture of f/1.4 will allow you to effectively separate the subject from the background. The Irix 45mm f/1.4 lens was designed to produce an extremely sharp image at only f/1.4. Thanks to the 9-rounded aperture blades, the areas outside the depth of field remain smooth; the bokeh is clean and beautiful.
Dragonfly version
Features
• Reinforced internal construction based on metal elements
• Scratch-resistant finish
• Anti-slip focusing ring with a special finish for easy focusing
• Engraved markings filled with UV reactive paint
• Sealings to protect against dust and water
• Hardcase included
At Irix, we believe that a lens is not just a tool in the hands of a photographer. The overall impression of the photo creation process is also important to us. The lens has to be fun and easy to use! That is why the ergonomics and design of our products are so important to us.
The Dragonfly version is a combination of reinforced metal and composite elements. This combination has resulted in an extremely durable, compact structure, which thanks to numerous seals, remains resistant to adverse weather conditions.
Focus Ring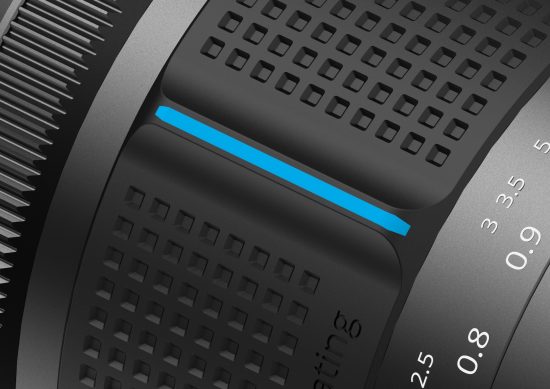 We know how much you liked the focus ring on the Irix 150mm f/2.8 Macro 1:1 lens, so we decided to use a similar one on the 45mm f/1.4 lens. After many tests, we have developed a ring material characterized by its high mechanical strength and resistance to harsh conditions. Its special texturing allows for reliable and precise focusing, and dedicated embossed dimples allow you to feel the position of the ring, making focusing even easier.
Focus Lock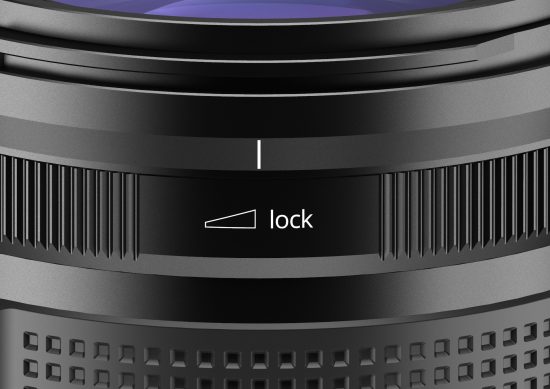 Focus Lock allows you to lock the focus ring in a specific position. This is especially useful when we want to maintain a specific distance to the subject (zone-focusing), or when we want to maintain perfect focus on infinity during landscape photography.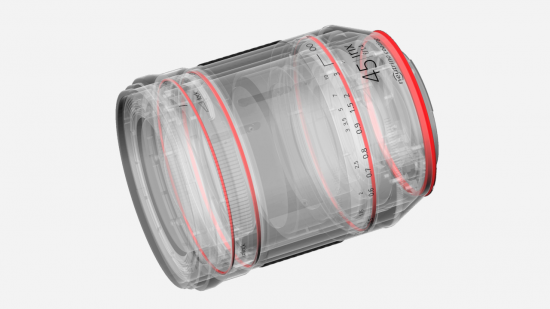 Specifications
Irix 45mm f/1.4
Maximum Coverage Size
43.3mm (35mm Full Frame)
Focal Length
45mm
Aperture
F1.4
Angle of View
51.4⁰ (diagonally)
Focusing
Manual
Focus Ring Throw
140º
Minimal Focusing Distance
0.4m
Aperture Range
F1.4– F22
Aperture Control
From camera
Number of diaphragm blades
9 rounded blades
Lens construction
11 elements arranged in 9 groups (1 ASP element)
Filter size
77mm
Available mounts
Canon EF, Nikon F, Pentax K
Dimensions (width x length)*
(without accessories)
Canon EF
105 x 87 mm
Nikon F
103 x 87 mm
Pentax K
104 x 87 mm
Weight
Canon EF
925g
Nikon F
905g
Pentax K
910g
Lens hood
ILH-45
Additional Features
Focus Lock
Weather-sealing
In 4 key areas
Included accessories
Hard case
1 pc
Lens Hood
1 pc
Front lens cap
1 pc
Rear lens cap
2 pc
Warranty card
1 pc
Owner's manual
1 pc
Additional pictures:
---
Get 15% off Topaz Labs products with code RUMORS15
Get $10 off Skylum Luminar with code NIKONRUMORS
Get 15% off DxO software with code GETDXO15NOW
Get 40% off Rocky Nook books with code NIKONRUMORS
Get 10% off Exposure X5 with promo code NIKONRUMORS
Get 20% off ON1 software with code NIKONRUMORS
Get 35% off Franzis products with code PHOTORUMORS-35
20% off ThinkThank bags | 30% off PeakDesign V1 bags