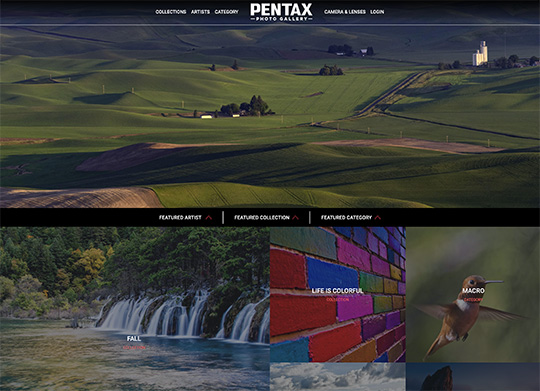 Ricoh Imaging Americas Corporation today announced the launch of a new and improved online PENTAX photo gallery, as part of the 100th anniversary of the founding of Asahi Optical Joint Stock CO., the original manufacturer of PENTAX-brand products, which today includes digital SLR cameras, interchangeable lenses and binoculars.
In addition to launching the new PENTAX photo gallery, Ricoh is hosting a PENTAX 100 Years of History photo contest beginning October 1st. The contest will run for 13 weeks, and a new theme will be announced weekly. Contest entries should be submitted through the PENTAX photo gallery and the full rules can also be found there: www.pentaxphotogallery.com.
Everyone who enters the contest will be sent a commemorative T-shirt (limit one per person). Winners will be selected weekly and will receive a special PENTAX 100th Anniversary-branded prize. Two grand prize winners will be selected at the end of the contest from the weekly winners and will each receive a limited-edition PENTAX KP Navy Body and additional PENTAX 100th Anniversary-branded items.   The contest starts on October 1st, 2019 and ends at 11:59pm on December 29th, 2019. PENTAX users can sign up for the new photo gallery, enter the contest and begin sharing photos today.
Users that already had an account will receive an email notification to re-authenticate it.
Ricoh is celebrating the PENTAX centennial throughout the year and around the globe with special events and commemorative goods.
"We sincerely thank our customers for their years of patronage and support for PENTAX-brand products," said Kaz Eguchi, president, Ricoh Imaging Americas. "We would also like to take this opportunity to recognize the people who pioneered the development of SLR cameras and paved the way for the advancement of the photo industry. Our goal is to continue to manufacture products that make photography fun, highlight the joy of using cameras, and grow the family of PENTAX fans".