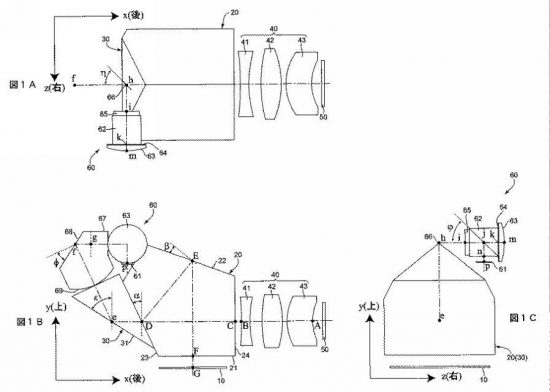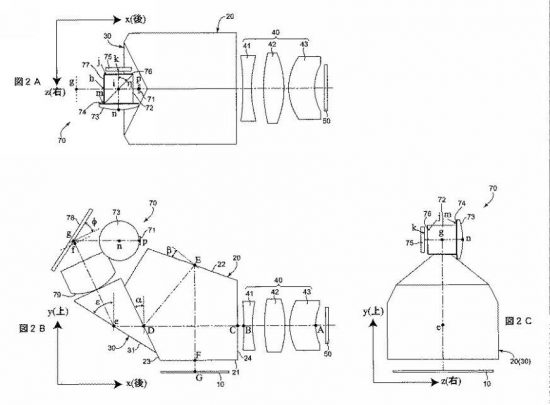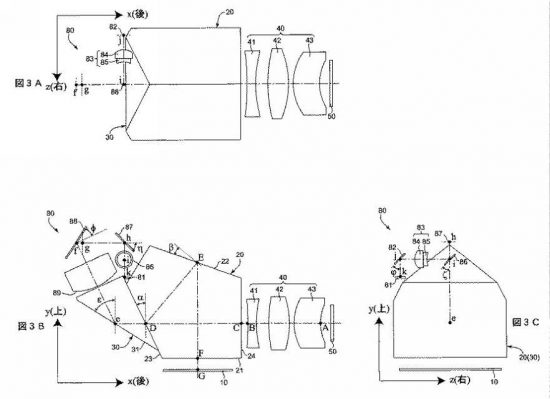 Ricoh has a new patent 2018-151588 for an optical (OVF) / electronic (EVF) switchable hybrid viewfinder:
Problem to be solved: To obtain an easy-to-see field-of-view display device (display device in viewfinder).

A magnifying glass optical system is provided for enlarging and observing a subject image formed on a focusing screen, and a display unit for displaying predetermined information in a field of view of the loupe optical system so as to overlap or display the object image, Wherein the information input device includes at least a part between an information display section for displaying the information and a predetermined incident point to be made incident into the field of view, And an optical axis arranged between the information display section and the predetermined incident point so that the optical axis of the lens constituting the loupe optical system and the optical axis of the lens constituting the loupe optical system take a twist position relationship , In a view field display device.

Superimposed (SI) function for superimposing a relatively coarse point image such as the distance measuring point position at autofocus on the image of the optical viewfinder has been known for a long time. Here, if the subject image by the photographing lens which houses the quick return mirror and formed on the image pickup element can be displayed by the superimposing function, it is possible to make the optical viewfinder function as the electronic viewfinder.
Via Digicame-info