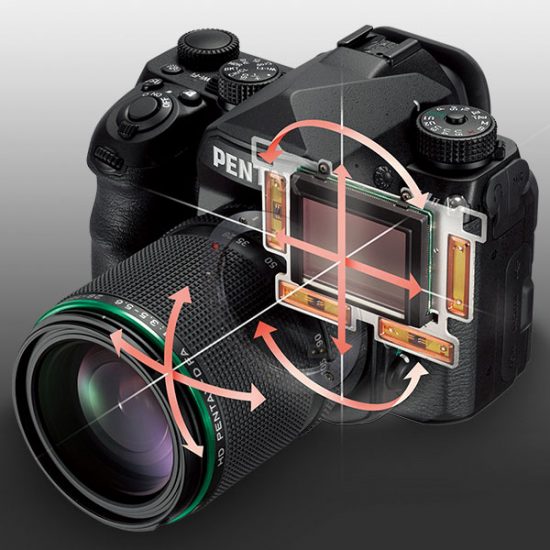 Imaging Resource published their CP+ interview with Ricoh. Here is the quick recap:
The Accelerator Unit improves noise levels across the board
The K-1 II also brings some AF improvements
Patent planned for Pentax's handheld, multi-shot high-res capture
The K-1 II upgrade was planned from the start
We will see a new APS-C flagship, but it probably won't look like the K-3
The Pentax Q is alive
Don't expect a medium-format mirrorless camera
Some interesting quotes:
APS flagship
Q: It's been a while since your last APS-C flagship, the K-3 Mark II. Is your focus now, for higher-end, really going to be on full frame? Or will you continue to have an APS-C flagship, and will the K-3 series be improved upon?

You can't talk about future products, I know, as I see you smiling! It's kind of like I need to ask the question without asking it in a way that you can't answer. I guess you could just say the question is, "Will you continue to have an APS-C flagship as part of your strategy?"

A: We will continue to have the flagship which comes… Let's say it wouldn't be a straight successor of the K-3, but anyway, the flagship in the APS-C format — even the K-series — will come. And surely, that development or study for the development has already started. Yeah, we cannot say when, but it will come one day.

Q: So you are actively developing a new APS-C flagship.

A: Yes.
645
Q: I'm sure you haven't just been sitting back and resting on your laurels. What can you tell Pentax's medium-format users about future plans, in the face of all of this new competition? What can you say to reassure your medium-format users that there's going to be more coming for them? You know what I'm trying to ask, I don't need…

A: Yeah!
Mirrorless
Q: Maybe I'm putting words in your mouth, but it sounds like you see that there is a place in the market for that, and so from that and your continuing good sales, maybe it's safe for us to assume that's a business Pentax will continue to pursue.

A: We would like to concentrate on the camera with prism.

Q: You see that really as Pentax's market.

A: Yes, yes. Optical finder.
Q series
Q: Yeah, you can only do so many things, and the K-series is where you're seeing the best returns. But the Q series is still being sold; is it still being manufactured, too?

A: Manufactured. Currently we are manufacturing mainly for Q-mount lenses, and we are going to continue to sell Q mount lenses.
GR
Q: The GR series — it's what we have to take a picture of you with here — that's had almost cult status. The people that like them are very into the GRs. So, again, where is that line going? We've heard it suggested that you're considering bringing your Ricoh cameras under the Pentax brand. Will Ricoh continue as a separate camera brand, or will it be brought under Pentax at some point, or will Pentax be brought under Ricoh…? Might we see a Pentax GR III one day?

A: We don't know why this kind of rumor has been spreading! Anyway, the GR is under Ricoh brand, and SLRs from Pentax brand. This will not be changed in the future.