The Indonesian radiocommunications authority POSTEL just registered a new camera under the code name Pentax R01010. The camera is classified as a "Digital Single Lens Reflex Camera" (click for larger view):
Update – the Pentax R01010 code is for the Pentax K-1 Mark II DSLR camera.
The camera is also registered by the Korean Communications Commission (relayed by FCC ID):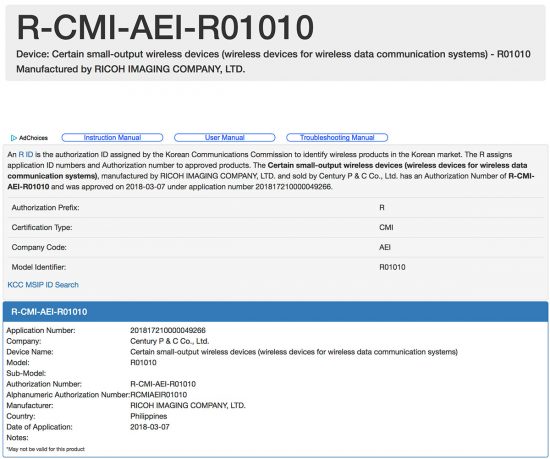 Thanks Mistral75!