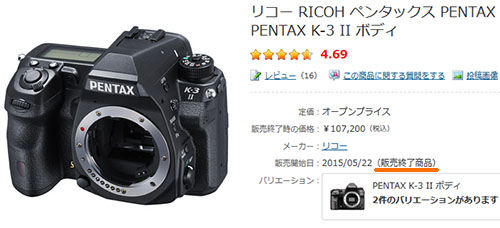 The Pentax K-3 II DSLR camera is reportedly being discontinued in Japan according to Digicame-info:
"On January 10th, I noticed that the K-3 II had disappeared from display at a Yodobashi store, so I asked the shop staff to check with the manufacturer. They were told it had been discontinued (even though it is still listed as a current product on the manufacturer's homepage)."
The camera is still in stock in the US (B&H and Adorama).
The Pentax K-3 II was announced in April, 2015.