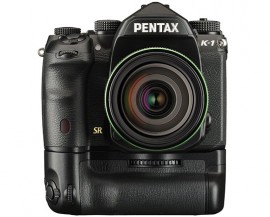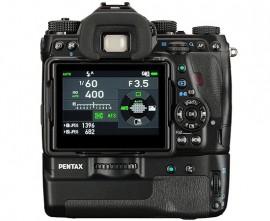 Quick in-stock alert: the Pentax D-BG6 battery grip for K-1 camera is currently in stock at B&H.
Additional information:
For K-1 DSLR Camera
Holds 1 D-LI90P Battery
Extended Grip for Vertical Composition
Shutter Release Button for Vertical Use
On/Off Switch, Command Dials
Weather- and Dust-Resistant
Double your battery life and increase comfort during vertical shooting by adding the Pentax D-BG6 Battery Grip to your K-1 DSLR. It holds one D-LI90P battery pack in addition to the one already in the camera, ensuring longer shooting times without changing batteries. Also, it extends the grip for greater comfort and includes a variety of switches, buttons, and dials to allow for full operation while shooting in the vertical orientation. The grip is fully weather-sealed as well, with 47 different seals throughout to protect from water and dust.