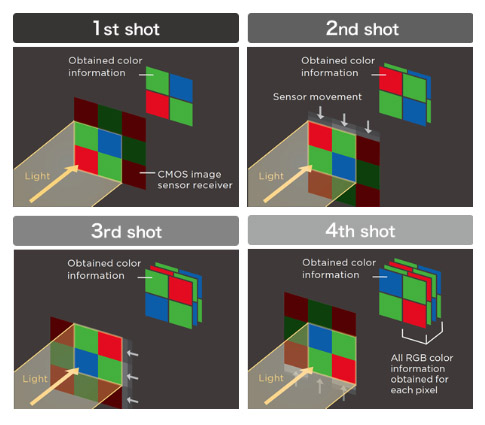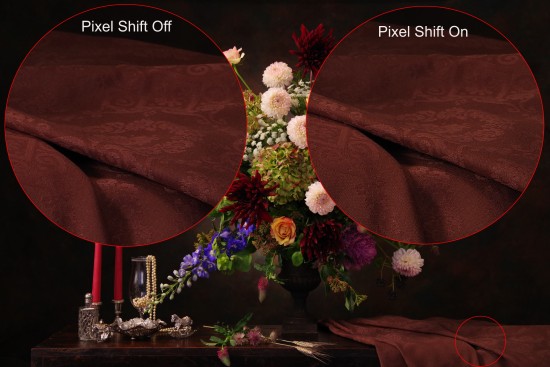 Two of the Pentax K-1 sample photos published online by Ricoh few days ago were taken with and without the new Pixel Shift feature:
Here is a quote from wkoopmans.ca:
While the ability to use this feature in conditions where things are moving may improve its primary purpose and where it works best is with static subjects. This is why I make the assertion that it will be the best camera available for reproducing art work. There may be some very expensive Medium format alternatives for this type of work and in fact this may place this camera in direct competition with Pentax's own 50 Mpixel 645Z medium format camera. At a suggested retail price of US $1799 and with the exceptional Pentax smc Pentax-D FA 100mm f/2.8 WR Macro Lens available for under $500 it leaves the 50Mpixel Canon 5Ds r at $3900 and the 36Mpixel Nikon D810 at $2800 costing considerably more without either offering this capability.
The new Pentax K-1 camera is now available for pre-order.